EVENT POSTPONED UNTIL THE FALL
(due to lack of early registrations)
Unleash Your Passion for Business . . .
At New Hampshire's largest women's entrepreneurial event!
Thursday, June 22, 2017
SERESC Conference and Training Center
29 Commerce Drive, Bedford, NH
Socializing, Continental Breakfast and Exhibitors: 8:00 a.m. to 9:00 a.m.
Sessions: 9:00 a.m. to 4:30 p.m.

Early Registration (Before June 19th)
Members: $119 / Non-Members: $139
Late Registration (After June 19th)
Members: $149 / Non-Members: $169
---
For full descriptions and speaker bios, head over HERE
Downloadable Schedule HERE (Subject to Change)
Small Business Big Creative
Peter Jude Ricciardi
How to Stop Being a Victim of Your Own Brilliance & Ignite Success
Charlene DeCesare
Attract,  Convert, Close & Delight – Get Results with Inbound Marketing
Melissa Albano-Davis
Business Insights and Inspirations
Leslie Sturgeon
Email Newsletters That Work
Michael Katz
Speed Schmoozing
Business Roundtable Discussion
Authentic Client Connection: How to Build Rapport and Increase Sales
Sherry Dutra

What you can expect at the event . . .
Extensive information that you can immediately use in your business!
The coolest women you will want to meet and do business with!
Exhibitors who have products and services you want!
Resources and inspiration to help you take your career and biz to the next level!
Unparalleled attention to detail that creates an environment conducive to learning!
Great food, gifts, surprises and so much more!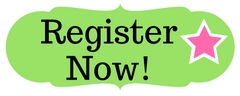 ---

Want to reach a savvy audience of business owners and managers?
Exhibitors have the opportunity to make profitable new business contacts,
present products, sell goods or services and educate business owners,
professional women, community leaders and decision
makers at New Hampshire's largest day-long women's business event.
To learn more about exhibiting, head over HERE.