Some of the nice things our friends and fans have said about us. Won't you join the fun?
I knew from the moment I entered my first WIW meeting that it was a place where I belonged. Not only did I feel instantly welcome, but I knew I had found an association that had a little something different to offer me than I had previously experienced at meetings and events around the country, or as part of any organization I have belonged to.

Leslie's commitment to providing a first class experience is palpable in the energy that exists in each event. I look forward to WIW meetings as an opportunity interact with new friends – truly dynamic women who are interested in having a place to grow both personally and professionally alongside other likeminded women.

~ Michelle Whitenack, Career Spark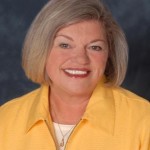 WOW what a group you have put together.  It was one of the most impressive organizations I have ever come across.
~ Kathleen Peterson, Powerhouse Consulting



I have to share with you what a tremendous support your new organization has been to me. In this "life transition" phase I have been going through for a few years now, I really needed something new. I needed new faces, new friends, a new support system and most of all understanding. So much of what I had been doing, and people I had been dealing with was 'damaged' in the fallout of job and family struggles. It is so hard to move on and make change. I have personally been struggling for quite some time – and still do – but it is getting better. Having the resources and seeing the strength in Women Inspiring Women has meant a great deal to me. It shows me that things can change – you're never too old to change what you want to be when you grow up – and best of all – I'm not alone.

Thank you. Simply, thank you from the bottom of my heart. I know it will get better, and I know it will be a rough road, but it sure is nice to have some friends along the way!

~ Claire Moorhead, Creative Promotions Network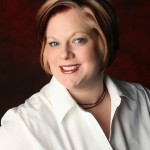 I had such a wonderful time yesterday and will say every time I get together with WIW I leave inspired.  You have done an amazing job of gathering the right women who in turn embrace other women without prejudice.  You are amazing!
~ Lauran Star Raduazo
Woo Hoo! I'm STILL riding the wave of all the amazing energy from yesterday's event! You sure know how to get us in the "pink" and make us feel like super stars!

~ Elise Burdick, Inner Spark Project
It is your vision that has brought us together. You have arranged so many wonderful gatherings for us and have been more than willing to listen, guide, and gently push us to follow our dreams.
~ Ellen Cosgrove, Lifestyle Changes