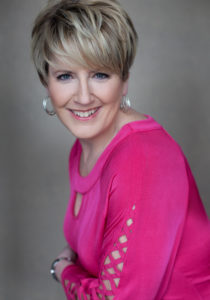 What started out as a creative spark by Women Inspiring Women Founder Leslie Sturgeon, grew into the largest organization in New Hampshire for women's empowerment, personal development, business resources, networking and fun! Since starting her first business in 1989 in the Lakes Region of New Hampshire, Leslie surrounded herself with other professionals to discuss business, career success, life/work balance, dreaming big, challenges, opportunities and personal growth.
Because of her appreciation for the difference women can make in one another's lives, she had a desire to create an organization where other people could experience on a regular basis what had been so influential in her life. After the launch of WIW in Meredith in May 2007, the organization grew rapidly and expanded to Concord in 2008. It then assumed leadership of the New England Women's Network and began hosting events in Southern NH in May 2010. Because of overwhelming demand by women in the Seacoast Region, WIW celebrated an expansion to Portsmouth in May 2010.
Also in 2010, the NH Conference for Women was established by WIW and it had a sold-out crowd of 300 women. That event is now an annual conference and Inspiring Women in Business, a yearly day-long entrepreneurial event, was added in 2011. Success groups, small mentoring groups for business and personal success, were introduced in 2011 as were leadership success groups in the corporate arena.
In addition to being a serial entrepreneur since the age of 22, Leslie Sturgeon has had significant community service and professional leadership experience. Highlights of her career include:
Recognized as the 2009 NH Small Business Administration "Women in Business Champion."
Recognized as one of the 2010 NH Business Review "Outstanding Women in Business."
Nominated twice for Business NH Magazine's "Most Powerful People in NH."
Received two citations each from the NH Governor John Lynch and from the NH Senate.

Chosen to beta test new "Event Marketing" product from Constant Contact, a leader in online marketing solutions, due to high volume of events that are hosted. This was a very comprehensive process whereby Leslie worked closely with the project team to make suggestions, identify issues and provide feedback to other potential product users.

Selected as a Paul Harris Fellow by Rotary International/Meredith for service to her community.
Serves as an Incorporator of the Belknap County Economic Development Council, has been the Executive Director of the Newfound Region Chamber of Commerce, Board Member of the Meredith Area Chamber of Commerce, President of the Meredith Altrusa Club and President of Kidworks Learning Center.
Sought after business and leadership trainer/speaker, frequent guest on local radio and TV shows and contributor to articles and blogs on women's empowerment, women entrepreneurs and business success in the Granite State.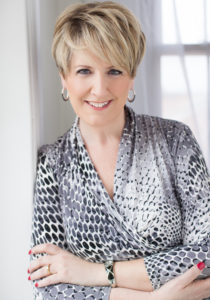 Leslie puts her enthusiasm, zest for life, warm personality and accepting spirit into each and every event and program, making sure that no detail is left undone. Her greatest joy in life is helping others to achieve their dreams, realize their unique qualities and encouraging them to reach for the stars. She is also a crazy dog lover, a huge fan of the Granite State (a native of the 603!), enjoys good coffee and conversation, likes to laugh until she snorts (or pees her pants), and believes in "keeping it real – all the time." Leslie considers herself authentically and perfectly "imperfect."