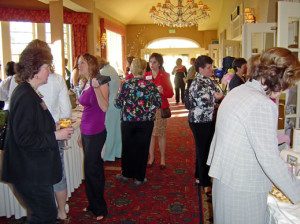 Women Inspiring Women brings fabulous women together for inspiration, motivation, professional development, business resources, education and fun!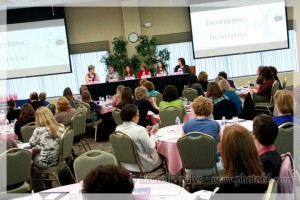 Experience the contagious enthusiasm of WIW through programs held throughout New Hampshire from the Lakes Region to Concord, Bedford, Manchester, Nashua and the Seacoast.
Whether you are an entrepreneur, professional, retiree, domestic goddess or student, we can all support one another to pursue our life's passion while having fun!
Want to inspire our group?
We are always looking for dynamic individuals to be a part of our events either as a speaker or panelist. Please submit your credentials, videos and media information plus a description of your presentations to WIW at leslie@womeninspiring.com.
Want to showcase your products or services to our group?
Exhibitors have the opportunity to make profitable new business contacts, present products, sell goods or services and educate business owners, professional women, community leaders and decision makers at all our events. >> Learn More
Dec
14
Thu
Let Your Light Shine in 2018

@ Fratello's Restaurant
Dec 14 @ 5:30 pm – 8:30 pm
Anniversary and Holiday Celebration
Women Inspiring Women is celebrating its 10th Anniversary and wants to celebrate the holiday season and the anniversary with a big party! The evening will feature delicious food, gifts and is a phenomenal way to meet new, super awesome women in a festive environment.
SPECIAL PRESENTATION:
Let Your Light Shine in 2018
How many times a day do you wish for your life to be different?
Do you wish for a different job or a change in your living situation?
Maybe you think that if the right person came along, your life would feel complete.
Maybe you suffer from FOMO (Fear of Missing Out).
And, you are always thinking that you should be somewhere other than where you are. We have all done it. And it's exhausting. Insights into how to grow from right where you are to the best version of yourself will be shared (or strategies for uprooting if that leads you to a "better ground."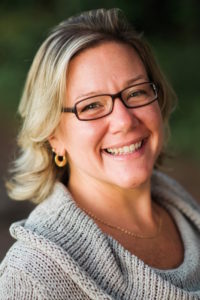 PRESENTER:
Emily Clement, Emily Clement Life Coaching
Emily has always been a soul-searching, joy seeker who considers herself blessed beyond measure. She studied psychology and education at Wheaton College and earned her M.Ed in school counseling at Plymouth State University, but really the world was her teacher. From working in a health food store in Alaska, to being a camp counselor in Turkey, teaching English in Czech Republic, tutoring in Greece, and teaching study skills in New Jersey, New Mexico, Beirut and St. Thomas, she has amassed significant experience. All of that is combined with a deep commitment to community leadership/volunteerism and a desire to make a difference in the lives of everyone she meets. Through her life coaching practice, she integrates her favorite elements from every professional position – teaching, counseling, speaking, meeting new people and affecting positive change. She meets people "where they are at" and helps them create beautiful shifts in their lives. To learn more about Emily, visit her website at www.emilyclementlifecoach.com.
---
THURSDAY, DECEMBER 14, 2017
Fratello's Restaurant, 155 Dow Street, Manchester, NH
Socializing and Exhibitors: 5:30 to 6:30
Dinner, Program and Door Prizes: 6:30 to 8:30
Members: $35 / Non-Members: $45
Late Registration (After December 11th): Additional $10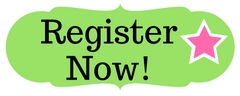 ---

Exhibitors at our empowerment, motivational and social events have
the opportunity to make profitable new business contacts,
present products, sell goods or services and reach out to
Women Inspiring Women attendees, business owners,
professional women, community leaders and decision makers.
Rates start at $95.
For more information, visit our website HERE.
Jan
31
Wed
Savvy Entrepreneurs Forum

@ Bedford Village Inn (The Grand)
Jan 31 @ 9:00 am – 4:30 pm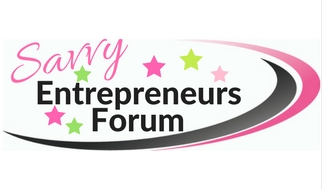 Take a day to work on your business not IN your business.
This forum combines our popular business roundtable discussion format with a co-working environment that will provide you with support and wisdom from the group and time to take action on your business. Simply changing your surroundings and routine can help you break habits and encourage creativity.
HUDDLE
During these sessions throughout the day, the group of like-minded entrepreneurs will serve as your board of advisors and collaborators. We will come together to share ideas and best demonstrated practices, solve problems, offer a different perspective, give progress updates during the "Hustle" sessions and basically be your success team all rolled into one.
HUSTLE
Working independently or with your guest/co-worker, you will focus solely on your business. Come prepared with specific tasks/projects or consider the following:
Outline your marketing plan
Develop content for blogs, newsletters, websites, sales letters and social media posts
Brainstorm ideas for streamlining your operational systems
Map out goals for the month, quarter and year
Conceptualize your business growth, expansion and ways to get there!
Compose job descriptions, operations manuals, employee handbooks or the like
Conduct research for an upcoming project/program
Reach out and touch someone – call up prospects to schedule appointments and touch base
HIGHLIGHTS
It can be lonely being the boss or working solo. It is also hard taking time out of your day-to-day activities to outline a plan for growing the business or to clearly think about all aspects of your organization. The goal is that you go back to your business rejuvenated, refreshed and armed with many completed or ready-to-implement projects.
Be prepared to . . .
Work with laser focus on accomplishing your goals
Participate fully in the "Huddle" sessions by providing and receiving insights, ideas, constructive feedback and encouragement
Make new connections with other progressive, dynamic entrepreneurs
Get a jolt of motivation to finally take action on your business
Enjoy a unique day that will probably be the best thing you do all year for yourself and your business!
As accountability and holding our feet to the fire is important, a post-forum progress call will be scheduled from 4:00 to 5:00 p.m. on Wednesday, February 7, 2018.
Investment:
Members: $139 / Non-Members: $159
Additional Staff Member or Business Partner: $129
(Late registration after Monday, January 29th: $20 additional)
Includes beverages, snacks, lunch and post-forum conference call (you will also receive special gifts and resources). Space is limited due to the nature of this forum.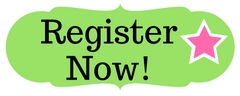 ---
ABOUT THE FORUM FACILITATOR
Hailed as one of New Hampshire's "Outstanding Women in Business" by NH Business Review, Leslie Sturgeon is a tireless leader of women in New Hampshire. Her organization, Women Inspiring Women, brings women together for empowerment, motivation, personal development, business resources, networking and a whole lot of fun. WIW is now recognized as the largest women's group in the Granite State. Leslie is also a serial entrepreneur, having started her first business at the age of 22. Her entire career has been spent encouraging women to identify their goals and dreams, motivating them to take bold actions and then celebrating their success – whether it is to start a business, change careers, have more meaningful relationships or live the life they have always dreamed about. It is because of this commitment, that Leslie was named as a Women in Business Champion by the NH Small Business Administration, received two Gubernatorial Citations from NH Governor John Lynch and a NH Senatorial Commendation. She sees the potential in every NH woman and gives them the tools and resources to enhance their lives.