MARKETING:
Small Business Big Creative
Peter Jude Ricciardi
Successful brands and businesses share similar traits; they know their audience, they're relatable, unique, passionate and they don't cut corners on creative! While many smaller businesses have limited marketing budgets, this doesn't mean you need to settle for anything less than BIG creative! In fact you DESERVE BIG CREATIVE, and we're going to talk about how you can get it! Peter will share some concepts, examples and insights from his experience as Your Creative Solutionist (voted Best of Business Best Marketing Agency in NH 2017) and his 15 years at Disney.  We'll discuss and explore strategies and tactics, plus he will reveal some marketing and advertising secrets that the big agencies and media outlets do not want you to know!
In this (potentially salty) segment we'll cover:
Small Businesses (deserve) BIG CREATIVE  –  Great Ideas are never limited by budget
It's always the adventure, never the explanation– Exploring: (Story Tell, Don't Sell)
Developing Target Personas & Why They Matter
Points of Contact – each platform – every space you expose your business to an audience (matters) we'll explore Social Media, Broadcast, Web – Digital and Experiential
Buying a media Schedule for TV or Radio? What you need to know before you do
Creative Partners – The difference between hiring an agency, a freelancer, a friend or your neighbors son
The Golden Thread – Web, Broadcast, Social, E-Commerce and Brick and Mortar (Paint the bottom of the drawers)
Be an expert, an influencer or a helper
Finding a creative partnership, agency or deciding if you even need one!
Q&A

ABOUT PETER:
Founder – Creative Director – Conspirator
Peter worked at Disney for 15 years as a creative. Specifically as a writer, executive producer, B2B and B2C content developer and brand strategist. While working in das Haus der Maus, he had the opportunity to collaborate with some of the strongest and most innovative minds in the industry. Together they developed and produced promotional collateral and advertising for The Disney Channel, Disney Junior, Radio Disney, Disney XD, Pixar, and advertising for the many of the corporate partnership alliance clients. Three years ago, the day he left Disney's castle gates, he began Your Creative Solutionist, a boutique creative agency. Your Creative Solutionist is swift and flexible and Peter works closely with each client to provide the very best solutions for your brand. Nobody wants to be told that their baby is ugly, but you aren't hiring Peter to agree with you. You are hiring Peter to develop, design, and imagine a brand story that attracts the attention of customers and keeps them coming back for more. His company was recognized as the 2017 Best Marketing Agency in NH by NH Business Review (BOB Awards). Peter is the father of two beautiful little girls and fortunate to have married his best friend!  He's a gardener, avid reader, and addicted to black coffee while also being an entrepreneur, a speaker, a creative director and a dreamer. To learn more about Peter, visit his website HERE.​
---
MOXIE AND MINDSET:
How to Stop Being a Victim of Your Own Brilliance and Ignite Success
Charlene DeCesare
​Get out of your head, fuel momentum, & conquer those goals. You are closer than you think!
On some level, you know you have the smarts, the energy, and the creative juice to make your dreams come true. You have the potential to help the world in a big way! Meanwhile, you keep getting stuck in the swirling vortex of everything you want to do, or can do, or are trying to figure out how to do. It's time to get out of your own damn way. Don't become a victim of your own brilliance! Get your mind right, get focused, and leverage key strategies and tactics to do what you were put on this earth to do.
ABOUT CHARLENE:
Charlene DeCesare (aka "Charlene Ignites") is an executive coach, business growth consultant, and noted writer and speaker. Over the past 25 years, Charlene has built a strong reputation globally as a successful sales and marketing leader at companies such as Gartner, Inc., Bright Horizons, and the Institute for Corporate Productivity (i4cp). She has a B.S. in Communications and an M.B.A. in Sales & Marketing. Charlene lives on a lake in Salem, NH with her husband and two children. Little known fact: she also does a mean Cher impression. To learn more about Charlene, visit her website HERE.
---
MARKETING
Attract, Convert, Close & Delight – Get Results with Inbound Marketing
Melissa Albano-Davis
Do you believe that if you could just get in a room with your prospective clients and speak with them directly, you could sell 10X more business? Are you unsure of where to spend your limited time and budget to get the biggest impact? Just plain tired of investing in program after program while seeing mediocre results at best? Inbound marketing takes the entire concept of promoting your business to prospective clients and flips it inside out – rather than reaching out to the masses, the focus is to draw the best-fit clients toward you. By the time you get to the point of a sales conversation, prospects have already acknowledged they have a problem you can solve and are open to pursuing those solutions with you.
In this session, we will uncover:
How to identify and reach your ideal buyers
Inbound marketing strategies that are proven to attract and convert prospects
Marketing automation tools that take the legwork out of leading clients to your door
Tracking tools to help you determine where your time and budget are best spent
Processes you can start implementing today to develop your inbound campaigns
ABOUT MELISSA:
Melissa is an inbound marketing-obsessed entrepreneur working with financial, healthcare, and higher education organizations to help them grow and thrive. Through her business, Grapevine Marketing, she helps businesses build proven, trackable campaigns so that they know what works and what doesn't, using that knowledge to launch remarkable programs. Melissa holds certifications in inbound marketing and SEO from Google, Hubspot, and Constant Contact. She writes a monthly marketing series for the New Hampshire Business Review and contributes to various publications. Melissa holds a BS in Marketing from Northeastern University and has mastered the fine art of running conference calls while juggling her toddler son and his toys on her lap.  To learn more about Melissa, visit her website HERE.
---
MANAGEMENT AND MOTIVATION
Business Insights and Inspirations
Leslie Sturgeon
Have you always wanted to start a business? Do you currently own a business but need some ideas and inspiration to get it to the next level? Are you a seasoned entrepreneur who is suffering from burnout and needs a little boost? Leslie Sturgeon will share tales from the trenches and inspire you to start the business you always wanted and help to reignite entrepreneurial passion in seasoned business owners. Operations, customer service, marketing, leadership, management and productivity are just a few of the topics to be discussed.
ABOUT LESLIE:
What started out as a creative spark by Women Inspiring Women Founder Leslie Sturgeon, grew into the largest organization in New Hampshire for women's empowerment, personal development, business resources, networking and fun in just 10 short years! Since starting her first business in 1989 in the Lakes Region of New Hampshire, Leslie surrounded herself with other professionals to discuss business, career success, life/work balance, dreaming big, challenges, opportunities and personal growth. Because of her appreciation for the difference women can make in one another's lives, she had a desire to create an organization where other people could experience on a regular basis what had been so influential in her life.
Leslie has been described as a reformed shy girl, a serial entrepreneur, a tireless leader of women in New Hampshire, a women in business champion, a crazy dog lover and as someone who tackles life's challenges head on with a positive attitude. She has spent her life learning about herself, taking massive action outside of her comfort zone and lived to talk about it. Leslie has "been there" and continues to transform into the best version of herself right along side you. She lives life without regret while embracing today and overflowing with excitement about what is yet to come. Leslie also likes girl talk and chocolate!
---
MIXING AND MINGLING
Speed Schmoozing Activity
Leslie Sturgeon, Facilitator
Get to know fellow business professionals while engaging in a modified, but super fun, version of our legendary Speed Schmoozing.
---
MARKETING:
Email Newsletters That Work!
Michael Katz
For professional service firms and individuals, email newsletters are a marketing home run. They demonstrate both your knowledge and your personality; they promote trust and visibility; they fuel your social media activities; they have (nearly) zero variable cost.
But … there are as many ways to do them wrong as to do them right, leading to wasted time, effort and cost. In this fast-paced session, Michael Katz reviews the essentials of email newsletters, using real-world examples to demonstrate their best use.
This topic covers:
How and why an email newsletter generates leads
How to identify an endless supply of fresh, useful content
Finding – and using – your unique, authentic voice
A simple article structure for any newsletter
Balancing useful vs. promotional content
Formatting for smartphones and tablets
Integrating and maximizing social media
The 7 Secrets of a successful email newsletter
ABOUT MICHAEL:
An award-winning humorist and former corporate marketer, Blue Penguin founder and Chief Penguin, Michael Katz, specializes in helping professional service firms get more and better clients by positioning themselves as Likeable Experts. Since launching Blue Penguin in 2000, Michael has been quoted in The Wall Street Journal, The New York Times, Business Week Online, Bloomberg TV, Forbes.com, Inc.com, USA Today, and other national and local media. He is the author of three books, and has published more than 400 issues of "The Likeable Expert Gazette," a twice-monthly email newsletter and podcast with 6,000 passionate subscribers in over 40 countries around the world. Michael has an MBA from Boston University and a BA in Psychology from McGill University in Montreal. He also has a second degree black belt in karate, a first degree black belt in parenting (three children), and is a past winner of the New England Press Association award for "Best Humor Columnist." To learn more about Michael, visit his website HERE.
---
MONEY AND MARKETING
Authentic Client Connection: How to Build Rapport and Increase Sales
Sherry Dutra
Have you ever wondered why connecting with some clients is easier for you than others? What if you could improve the quality of your sales interactions?  How much more would you enjoy your work? What would be the impact on the growth of your revenue? In this segment, you will:
Experience the 4 Levels of Engagement
Explore how to read the behavioral style of your client and identify your own
Select strategies to adapt your style to create a better client connection and
Identify the first step to begin shifting your interactions
ABOUT SHERRY:
Sherry Dutra, PCC, is a certified executive coach, consultant, facilitator and trainer. Her areas of expertise include leadership and management development, executive coaching, career management and transition, retirement transition, emotional intelligence, employee engagement and individual and 360° assessment. Sherry has worked and consulted in a wide variety of industries including high-tech commercial and defense electronics, semiconductor, medical equipment, scientific instruments, financial services, insurance, retail, health care, career management, and biotechnology. She has over 20 years of experience in designing, leading, and deploying strategic leadership and management development programs, and working with all levels of leaders to create solutions that enhance and accelerate leader capabilities. Sherry specializes in working with high performing corporate and business professionals to maximize their leadership capabilities and achieve both their professional and personal career goals through her business, Dutra Associates. Utilizing a systems-based approach to coaching, she challenges her clients to recognize and leverage their unique gifts and talents and step into their potential to deliver tangible, sustainable results with less stress and greater fulfillment. To learn more about Sherry, visit her website HERE.
---
MASTERMIND
Business Roundtable Discussion
Leslie Sturgeon, Facilitator
When a community of women gather, there is MAGIC! Tap into the wisdom, experience and skill of the group by asking your burning business questions or getting cool ideas to grow your business. This facilitated, open discussion is a perfect way to end the day by harnessing the power of others and being reminded that we are all on this entrepreneurial journey together!
---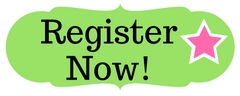 Members: $129 (After September 22nd: $149)
Non-Members: $149 (After September 22nd: $169)