Reach 500+ savvy and dynamic women by showcasing your products or services at the 8th Annual NH Conference for Women
FRIDAY, NOVEMBER 3, 2017
Radisson Hotel/Center of NH, 700 Elm Street, Manchester, NH
Quick Links
> Partner
> Exhibit
> Exhibitor Info
> Advertise
> New Member Gifts
> FAQ
---
About our phenomenal women . . .
The women who make up our WIW community are diverse in their backgrounds, but they share one key thing in common: they are all committed to personal growth and development and seek to improve themselves as women, professionals, leaders, friends, wives and mothers.
Professional women from throughout New England who are 25 to 60 years of age. An increasing number of older teens have attended our events over the last 7 years.
Women who are active in their communities through volunteer service or serving on professional boards. They are all leaders of some sort in business or in the community.
Individuals who are highly knowledgeable with technology, especially social media, and who are well read, informed and educated.
Over 70% are business owners. We attract a significant number of emerging entrepreneurs due to the fact that New Hampshire women are starting businesses at a faster rate than men!
90% are mothers.
They are well connected and enjoy networking to increase their contacts and resources/sphere of influence.
Leaders or decision-makers within their companies (if they are employed by others) and thus make purchasing and other important company decisions.
And they are fabulous women you just have to meet!
---
Want to learn more about joining Women Inspiring Women? Head over HERE.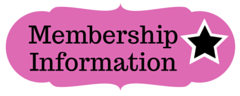 ---
Here are just a few ways you can participate . . .

PARTNER
The support of our corporate partners is a big part of our success. This is an exclusive way to be involved and play a bigger role in the event with excellent visibility. We can customize a partnership plan for not only this event, but year round as well. Packages begin at $650. Learn more about partnerships by contacting Leslie Sturgeon, WIW  Founder, at (603) 744-0400 or Leslie@WomenInspiring.com.

Download our Partnership Opportunities HERE

---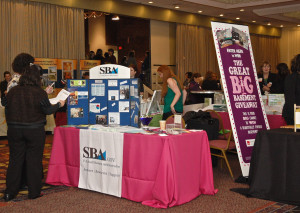 EXHIBIT
Exhibitors have the opportunity to make profitable new business contacts, present products, sell goods or services and educate business owners, professional women, community leaders and decision makers. This is an exclusive opportunity, to ensure the best experience for our attendees and results for our vendors. Only a limited number of spaces are available, register early for the best value and to secure your spot. Full details are below:

RATES:
Returning Exhibitors from 2016 Conference: $255 (until October 10th)
MEMBERS:
Registration: $285
**You do not need to purchase a separate "event" ticket.
NON-MEMBERS:
Registration: $325
**You do not need to purchase a separate "event" ticket.
Space is subject to availability!
Not yet a member? Head over and join for $85 – HERE.

---

PROGRAM ADVERTISEMENT
Our program booklet is a HUGE hit every year.  Put your business information in the hands of 500+ women! Here is a sample of a previous conference booklet.


Full page advertisement (7.5″ W x 10″ H)
Exhibitors/Members: $150 / Non-Exhibitors: $200
Half page advertisement (7.5″ W x 4.75″ H)
Exhibitors/Members: $100 / Non-Exhibitors: $135
Quarter page advertisement (3.5″ W x 4.75″ H)
Exhibitors/Members: $75  / Non-Exhibitors: $100

---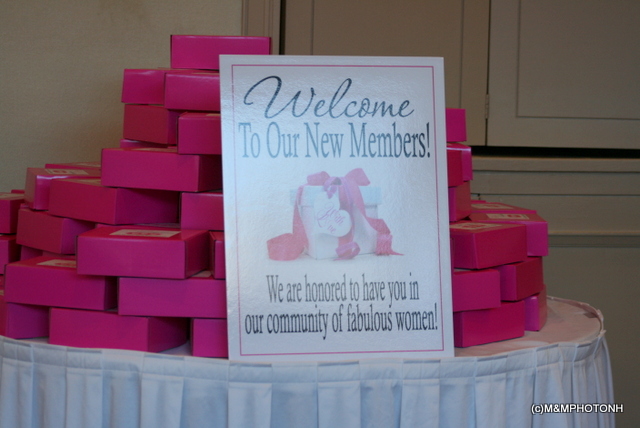 NEW MEMBER WELCOME GIFTS
Share a special gift from your business or a girly thing you love with our new members who join at the Conference and throughout the year. We are collecting 150 very exclusive items to be included in these attractive gift boxes. While we are open to suggestions, we would like the following: gift cards, products, journals, books, paper/pads, magnets, inspirational or motivational items, as well as delicious treats with a shelf life longer than 6 months. Business cards, promo items and anything that may leak during shipping aren't an option! All items need to be under 5″ x 7″. This very limited opportunity is complimentary to members and $95 for non-members.  Acknowledgment of our gift contributors will be included on our website. Contact Leslie Sturgeon, WIW  Founder, at (603) 744-0400 or Leslie@WomenInspiring.com to discuss this opportunity.

---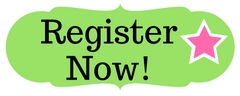 ---

ADDITIONAL EXHIBITOR INFORMATION
Set up is from 6:30 a.m. to 7:45 a.m. The event runs from 8:00 a.m. to 5:00 p.m.

6′ covered and skirted table provided along with a chair. If you are bringing your own furniture/display, please advise in advance. A massage table can be substituted for the 6′ table.

Contact information will be included in the event program, emailed to attendees after the conference, included in our newsletter and posted on our website for any exhibitors registered by October 20th.


You are encouraged to bring samples, promotional items, brochures and business cards.

Back walls and pipe/drape are not included. You are not allowed to attach anything to the walls or floors.

Signage is not provided. If you wish to bring a sign, it must be contained within your assigned area and cannot be a banner that attaches to the wall.

Music is not allowed and all audio visual must be contained to the assigned space. There can be no open flames or incense. Performances are not allowed. You cannot sell raffle tickets or chances.

Literature, promotional materials, samples, etc. cannot be distributed in public areas, on attendee tables, in restrooms, on car windshields, or any place other than assigned space.

Exhibitors will be in the exhibit hall and foyer areas (referred to as the "Inspiration Exchange") connected to the main lecture hall. In order to increase traffic flow, refreshments will be served in the Inspiration Exchange and ample breaks with time to visit the Exchange will occur throughout the day. Additionally, it is our goal to sell every single seat in the lecture hall. There may be seats at tables for exhibitors after all guests are seated, but we can't guarantee it. If not, there will be seats around the perimeter of the room for you to listen in on the sessions.
Exhibitors have the option to advertise in the program booklet at a reduced rate.

Space assignments will be made by WIW on a first-come, first-served basis and on space requirements. There will only be one exhibition space per company – for example, there will not be two MaryKay exhibits but there may be multiple makeup and skincare  businesses represented.

One complimentary event ticket is included which does include lunch and refreshments. If you wish to have additional individuals attending the event

to assist your business

, the registration rate is $99.


There is ample parking in the attached parking garage. The fee is $6 for the day (with validation – just bring your ticket to the WIW registration desk to be stamped).

The Radisson does not provide complimentary electricity and wi-fi service. Electricity is an additional $65 and wi-fi is $35. You must request these items in advance with WIW so they can make the necessary arrangements with the Radisson. 
Special Information . . .
WIW members will have the opportunity to participate in an exclusive door prize extravaganza. Fifteen members who are exhibiting at the Conference will be selected to provide a premier door prize worth over $75. Please submit a detailed description of your door prize idea, along with its value, to WIW by October 27th. The participants will be notified shortly after that date so they can begin to prepare their door prize. Our guests will be provided tickets to enter into the door prize drawings that they are most interest in. Names will be drawn by WIW at the event in the afternoon.
A special luncheon buffet will be set up outside the lecture hall for all exhibitors and available 30 minutes prior to the "general" guest buffet. This will allow you to grab a bite to eat and be available for our guests during their lunch break.
---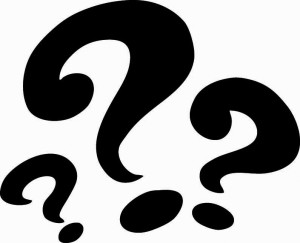 Have Questions? We Have Answers!
Head over HERE for more information!
WHO EXHIBITS?
WHAT IF I CAN'T STAY FOR THE ENTIRE EVENT?
WHAT IF I CAN'T SET UP DURING THE SET UP PERIOD?
CAN I SHARE A SPACE WITH ANOTHER BUSINESS?
IS FOOD AND BEVERAGE INCLUDED?
ARE ELECTRICAL OUTLETS AND WI-FI AVAILABLE?
AND MORE . . .