Join us on Friday, November 3, 2017 for a day of education, transformation and celebration at the Radisson Hotel in Manchester, NH. This is a conference that is unlike any other – it won't be an ordinary, stuffy, can't-wait-until-it-is-over event! Nope, not the NH Conference for Women!
Friday, November 3, 2017
Radisson Hotel / Center of NH
700 Elm Street, Manchester, NH
Click HERE for hotel information

Registration and Exhibitors: 8:00 a.m. to 9:00 a.m.
Sessions begin at 9:00 a.m. and conclude at 4:30 p.m.
(Times subject to change)
Watch this video to learn more about the event:
---
MEMBERS:
Early Registration: $129
Late Registration (after October 27th): $159

NON-MEMBERS:
Early Registration: $149
Late Registration (after October 27th): $179

GROUP RATE:
Reserve a table for 8!
bring your friends, colleagues or family.

Registration: $139
Late Registration (after October 27th): $169

---

All names and email addresses must be provided
at the time of registration.
Have Questions?
Email Info@WomenInspiring.com
or call (603) 744-0400
---
We are gratefully collecting scholarship contributions.
If you are in need of assistance, please reach out to us at Info@WomenInspiring.com
---

You are the author of your own story. 
Your chapters are written day after day through experiences in your personal life, your professional life, your present life, your future life. All those pages are dictated by you. What do they say? What could they say? If someone found your story after you were gone, could they get a good sense of who you were by picking it up and reading it? Do you have a good sense of who you are?
This year's NH Conference for Women taps into the stories of some amazing women from very different walks of life, but whose experiences have all shaped their story.  All strong, all powerful, all regular, women who have had extraordinary experiences which have shaped their stories thus far.  Listen to their stories and think about how you would answer the question, "What's your story?"

Full Session Descriptions and Speaker Bios HERE.
Download the Agenda HERE (subject to change)

Her Story . . .
Overcoming Adversity: The Elizabeth Smart Story
Elizabeth Smart
Abduction Survivor
Founder of Elizabeth Smart Foundation
Inspiring Communicator of Hope
The abduction of Elizabeth Smart was one of the most followed child abduction cases of our time. At the tender age of 14, just before celebrating her middle school graduation, Elizabeth went to sleep in her family home just as she had always done. Awakened hours later to a knife held roughly against her throat, she was taken from her home and family and held captive for nine long months. In this captivating message, Elizabeth shares her incredible story of perseverance in the face of unimaginable adversity. In addition to her personal story, she discusses topics such as overcoming extreme adversity, the importance and process of recovery, and not allowing your past to dictate your life's future. Elizabeth knows that there is nothing more important than having hope in a difficult situation. Having lived through an extreme circumstance as a young teenager, she gives great insight and hope to all.
---
Finding Your Own Happy Ending . . .

Happy for No Reason
Marci Shimoff
Best-Selling Author: Chicken Soup for the Woman's Soul
Featured Teacher: The Secret
PBS-TV Host: Happy for No Reason

Once Upon a Time There Was
a Girl Who Liked to Build Things . . .

Valuable Lessons on Becoming Tough As Nails at Work
and in Life:  A Conversation with Cindy Stumpo
Cindy Stumpo – C. Stumpo Development
HGTV Celebrity: Tough as Nails

How the Cool Chicks Get Their Groove On . . .


Hip Shaking Leads to Many Great Stories!
Sue Bergman, M.Ed. – Learning is Contagious

Looking Down From the Top Story . . .

A Business Tale
Susan and Jessica Terzakis – Terzakis & Associates

Your Job Story Doesn't Have to Be Your Sob Story . . .

Take Charge of Your Career
Sandy Demarest – Demarest Directions

 

A Story Comes Full Circle . . .

A Serendipity Story
Kim Kett – Mom of 3, Sales Executive, Frequent Traveler, Unique Situation Magnet and "Can Find Humor in Any Situation" Woman!

 

The Next Chapter . . .

Make Your Story an Epic Best Seller
Leslie Sturgeon – Women Inspiring Women

 
Full Session Descriptions and Speaker Bios HERE.
Download the Agenda HERE (subject to change)
---
Who Should Attend?
All women and girls from New Hampshire and beyond who are committed to personal development, who want to transform their already amazing life, who want to learn something new, be surrounded by positive energy and meet phenomenal ladies! Whether you are a CEO, manager, bank teller, nurse, domestic goddess, retiree, educator, coach, administrative assistant, etc., this is the event for YOU! We like men, too, so bring them along if you want!
---
 What can you expect at the NH Conference for Women . . .
Six motivational speakers! Fantastic exhibitors!
Yummy Food, Door Prizes and Surprises Galore!
A room full of dynamic, fabulous women!
Unparalleled attention to detail!
Chair and hand massages!
Ample parking in the attached parking garage (only $6/day with validation)
Laughs and a whole lot of fun!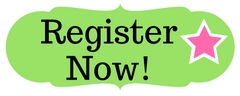 ---