When:
January 31, 2018 @ 9:00 am – 4:30 pm
2018-01-31T09:00:00-05:00
2018-01-31T16:30:00-05:00
Where:
Radisson Hotel
700 Elm St
Manchester, NH 03101
USA

Cost:
Members: $139 / Non-Members: $159
Contact:
Women Inspiring Women / Leslie Sturgeon
603-744-0400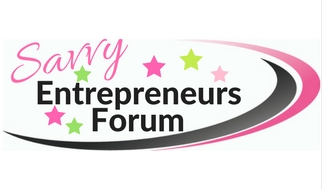 Take a day to work on your business not IN your business.
This forum combines our popular business roundtable discussion format with a co-working environment that will provide you with support and wisdom from the group and time to take action on your business. Simply changing your surroundings and routine can help you break habits and encourage creativity.
HUDDLE
During these sessions throughout the day, the group of like-minded entrepreneurs will serve as your board of advisors and collaborators. We will come together to share ideas and best demonstrated practices, solve problems, offer a different perspective, give progress updates during the "Hustle" sessions and basically be your success team all rolled into one.
HUSTLE
Working independently or with your guest/co-worker, you will focus solely on your business. Come prepared with specific tasks/projects or consider the following:
Outline your marketing plan
Develop content for blogs, newsletters, websites, sales letters and social media posts
Brainstorm ideas for streamlining your operational systems
Map out goals for the month, quarter and year
Conceptualize your business growth, expansion and ways to get there!
Compose job descriptions, operations manuals, employee handbooks or the like
Conduct research for an upcoming project/program
Reach out and touch someone – call up prospects to schedule appointments and touch base
HIGHLIGHTS
It can be lonely being the boss or working solo. It is also hard taking time out of your day-to-day activities to outline a plan for growing the business or to clearly think about all aspects of your organization. The goal is that you go back to your business rejuvenated, refreshed and armed with many completed or ready-to-implement projects.
Be prepared to . . .
Work with laser focus on accomplishing your goals
Participate fully in the "Huddle" sessions by providing and receiving insights, ideas, constructive feedback and encouragement
Make new connections with other progressive, dynamic entrepreneurs
Get a jolt of motivation to finally take action on your business
Enjoy a unique day that will probably be the best thing you do all year for yourself and your business!
As accountability and holding our feet to the fire is important, a post-forum progress call will be scheduled from 4:00 to 5:00 p.m. on Wednesday, February 7, 2018.
Investment:
Members: $139 / Non-Members: $159
Additional Staff Member or Business Partner: $129
(Late registration after Monday, January 29th: $20 additional)
Includes beverages, snacks, lunch and post-forum conference call (you will also receive special gifts and resources). Space is limited due to the nature of this forum.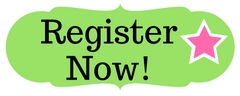 ---
ABOUT THE FORUM FACILITATOR
Hailed as one of New Hampshire's "Outstanding Women in Business" by NH Business Review, Leslie Sturgeon is a tireless leader of women in New Hampshire. Her organization, Women Inspiring Women, brings women together for empowerment, motivation, personal development, business resources, networking and a whole lot of fun. WIW is now recognized as the largest women's group in the Granite State. Leslie is also a serial entrepreneur, having started her first business at the age of 22. Her entire career has been spent encouraging women to identify their goals and dreams, motivating them to take bold actions and then celebrating their success – whether it is to start a business, change careers, have more meaningful relationships or live the life they have always dreamed about. It is because of this commitment, that Leslie was named as a Women in Business Champion by the NH Small Business Administration, received two Gubernatorial Citations from NH Governor John Lynch and a NH Senatorial Commendation. She sees the potential in every NH woman and gives them the tools and resources to enhance their lives.
---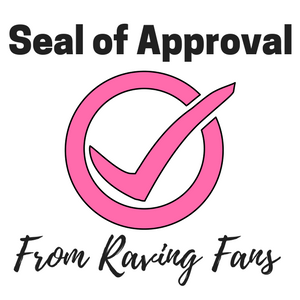 My expectations for the Savvy Entrepreneur workshop were shattered! Every minute away from the office was worth it as I walked away with new creative ways of approaching my goals, renewed energy toward my mission and a new network of enthusiastic, hardworking women. It was a great learning and listening opportunity as everyone was at a different stage with their businesses and the support and coaching provided, was applicable to everyone!
The structure of the day was a nice balance of sharing, brainstorming, constructive working time, and being held accountable – if we wanted. I have been more clear, productive and energized in the week following the event than I have been in 2 years. Thank you!!
-Jenny Lloyd of Soothey Designs – Elevate your Health in Style!
I attended Leslie's Entrepreneur Forum and am so glad I did. She put together such a comfortable and inspiring environment. I loved that we worked alone on our business and then got together to collaborate with each other. We were able to bounce ideas off one another and get so much great advice. When I left there my mind was in over drive. I was so excited about everything I learned that I wasn't able to sleep that night. I can't wait until she has another one. I left with such high motivation and spirit. Thank you Leslie!!!
 -Jen May