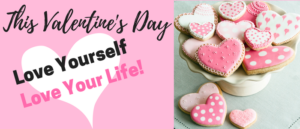 Some people really get into the spirit of Valentine's Day and others, like me, are a little jaded and think that love should be celebrated year round and not on a day where it is expected. But I got to thinking . . .
Rather than succumbing to the "norm" and making it all about your partner and kids, how about if we look at ourselves and our life. Are we madly in love with both? And I am talking about having a deep conversation with yourself and determining how you feel about your life – and how you look at yourself. Ponder this:
Are you in love with your career or business? Does it make you look forward to the next day when you get to "work" at it again?
Are your relationships fulfilling (friends, family, partner)? Do these people bring you joy or do they suck the life out of you? Just because someone has been in your life for a long time or is related, doesn't mean you need to be with them on a regular basis if you feel lousy when you do.
Are you happy with yourself and your personal growth? Do you feel like you are progressing in life or stuck in the same old habits and routines? Feeling restless to bust out and grow?
What would you have, do or achieve that would make you blissfully happy? Consider the following areas of your life: health/wellness, money, career/business, travel/fun, social, relationships. Do a brain dump in all these areas and take a few minutes to determine how to make that happen for you. Everything is doable even by taking baby steps. No excuses – and you know you make them. We all do.
Are your surroundings conducive to happiness – your home, your office, your car?
So while our world is all about love this week, break with tradition and think about loving your life and yourself. Maybe you will find that you already do and it is the most fulfilling relationship of all for you. If there is room for a little more love, get at it. Maybe get yourself some chocolates, wine or flowers to further express your love for yourself.  Or new shoes.
---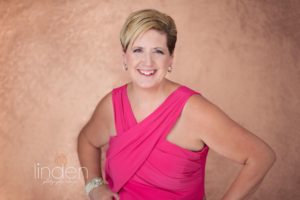 Leslie Sturgeon is the founder of Women Inspiring Women and a lifelong entrepreneur. She embraces her imperfections while learning about herself and others, supporting the fabulous women in the WIW community, journeying through life with optimism, and laughing so hard she snorts or pees (sometimes both simultaneously). www.womeninspiring.com