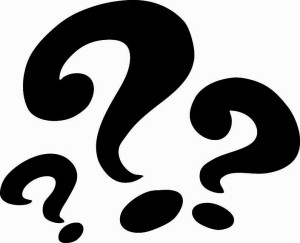 What can I expect if I attend a WIW-hosted event?

You will experience contagious enthusiasm.
You will be surrounded by really cool, progressive, happy people just like yourself.
You will immediately feel part of the group!
You will be overcome with a sense of community.
You will encounter an unparalleled attention to detail rarely seen at other events!
You will be enveloped in a sea of pink, black and white, our WIW colors!
Simply put . . . you will be well taken care of, served delicious food, have a great time, get inspired and have fun!
---
Do you have to be a member to attend events?
Everyone is welcome at our events and there is a discount for members. Occasionally we will have member-exclusive events and obviously you need to be a member to join in on those!
---
Why is there a fee to attend an event?
We have built a reputation for hosting amazing and unique events. We like them to be classy. We like to feed people yummy food. We want the surroundings to be comfortable so rent nice venues. While we have lots of support from those in the hospitality industry and get good rates, we still have to pay for those amenities and services. Our registration rates are still lower than most other organizations because we don't want anyone to be excluded.
---
Is this organization just for "business and professional women?"
This is an organization for all women! If you are a retired executive, domestic goddess, high school student, CEO, teacher, nurse, entrepreneur, etc. we want you as part of our community!
---
Are men allowed to attend events?
We love men, so of course they can attend! There is one rule though – they have to be supportive of women and all that women do in the world! They can't be trolling for dates!
---
Are children and pets allowed to attend events?
WIW is all about women and helping to find balance in their lives. We understand that occasionally it can be difficult to find childcare yet you need the energy and positivity that a WIW event provides. However, we have to be mindful of the entire group. While your cherubs might be adorable, they can be disruptive to others and change the WIW experience for them. Well mannered, mature children (say over 12 years of age) are invited to attend events as they might be helpful in their personal development, especially the NH Conference for Women. We are also obsessed with pets, but sadly they cannot attend either.
---
What is the WIW policy on networking and handing out business cards?
Be forewarned – some might think this is harsh!
Our focus is on relationship building. We want you to be successful and know that oftentimes people are turned off if immediately handed a card. We encourage people to get to know one another and then if it feels right, pass out a business card. Racing from person to person trying to solicit business is not an effective practice and one that we don't allow. While everyone at our events needs products and services, not everyone is in business for themselves. We want to be respectful of that. Please don't think we are anti-business and anti-card swapping. Just the opposite. We are anti-in-your-face solicitation. Let's keep it classy, ladies!
Our Speed Schmoozing events have become legendary and those are all about networking. We want you to bring a huge box of cards and meet as many people as you can!
We do not allow distribution of cards, brochures, flyers, etc. on our dining tables during events – that privilege is reserved for sponsors, speakers and WIW. We will occasionally have a resource table available for you to display those items and you will notified of that in advance of the event.
---
Do you limit membership or attendance to a certain number of women per industry or business?
No, we are all about come one, come all. Everyone is welcome into our community and at our events. The only time we would impose any limitations is on exhibition space – we would not have two representatives from the same company at an event, but would allow individuals from the same industry to exhibit.
---
Is WIW similar to a service organization, i.e. will I be expected to serve on committees, raise funds, etc.?
Absolutely not! We might occasionally ask for volunteers to serve as Ambassadors at events or join in on the set up for the NH Conference for Women, but that is it. You come to events when you want as there is no attendance policy. You won't be preparing meeting minutes. You won't be approving treasurer's reports. You won't be selling cookies or magazine subscriptions! You won't be kicked out if you don't show up for a few months (although we will miss seeing you!). WIW was created to take you away from the hustle and bustle of life, not add more chaos to it!